Mumbai outage: Major power cut in several areas due to technical problems
by Lorene Schwartz
in People
— Oct 13, 2020
It shall be resumed as soon as traction power supply is restored. Our teams are working to restore the supply in the affected areas at the earliest.
Meanwhile, Maharashtra Energy Minister Nitin Raut said, "Due to a technical glitch in Circuit 2 of the Kalva-Padghe powerhouse, the regions between Thane and Mumbai are facing a power cut".
The chief minister has also instructed the state chief secretary to ensure that the control rooms and fire brigade are on alert to see that there are no other mishaps due to power outage, it said.
Trains stopped, ATMs too went blank as Adani, TATA and BEST, the three major power suppliers to the city and the metropolitan region put out the outage message saying work is now underway to restore power supply to the financial capital at the earliest.
The outage affected the entire city and suburbs including neighbouring Thane, Navi Mumbai and other parts of Mumbai Metropolitan Region (MMR) leaving India's financial capital paralysed for more than four hours. "Our staff is working on it and power will be restored in an hour or 45 minutes". "We regret the inconvenience caused", a tweet read.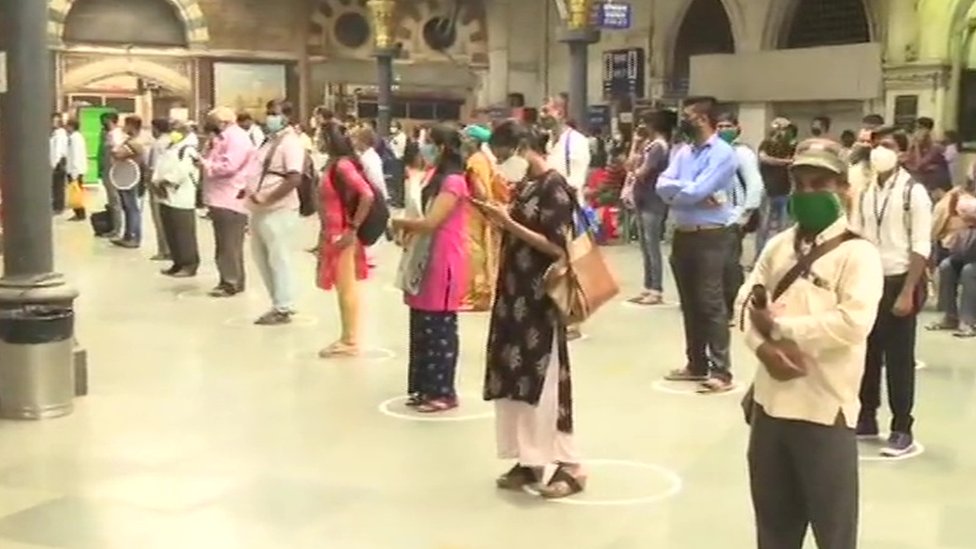 Many commuters were stuck in the trains due to the grid failure have been Certain lines of Central and Western Railways were later restored and the stranded commuters were rescued. "Kindly bear with us" the public relations office of the central railway said.
"In view of interruption in Traction power at 10.05 hrs due to Grid failure of Tata Power company, services btwn Churchgate & Borivali are suspended". However, Power supply, from MSETCL available at Vasai Road & it has been extended to work essential suburban trains between Borivili to Virar section. "Commuters are requested to cooperate", said Western Railways in an update.
India's two main stock exchanges, the National Stock Exchange and the Bombay Stock Exchange, as well Mumbai's global airport, said they were operating normally.
Dr Hemlata Bagl, Principal KC College, Cluster Head university Examinations 2020 said, "All students are hereby informed that due to massive power breakdown all over Maharashtra and as the extent and time of power outage can't be assessed, all UG and PG examination are being rescheduled to Sunday, October 18". Kalwa- padgha transmissions line got tripped, hence Thane- Palghar, New Mumbai power is off. "Restoration under process, Power cut across Mumbai", tweeted another user.
Sony: developers decide whether to add PS4 save game transfer to PS5
I think there will be seven years, more or less, resting for another console generation before the PlayStation 6 goes on sale. The HD Camera is not compatible with PS4 games - please connect a PlayStation Camera via a PlayStation®Camera adaptor.